When it comes to sepsis, the key is to act fast.
The condition needs to be diagnosed and treated within an hour of the first symptoms being detected. And if it isn't, the consequences can be devastating. Perhaps your doctor believed you had a different condition? Maybe the correct tests were not carried out to make an accurate diagnosis?
Whatever the circumstances – if you, or a loved one, have suffered due to a medical mistake regarding sepsis, it's worth getting in touch. You could be entitled to make sepsis negligence claims and, as leading medical negligence solicitors, we can help to win the compensation you deserve.
To discuss your case with a member of our team, simply call 0800 110 5888.
Sepsis compensation claims made easy
Sepsis (i.e. septicemia, or blood posioning) is a potentially life-threatening condition, that can lead to multiple organ failure and death. But if it's treated quickly enough by a medical professional – typically within the first hour of symptoms – you have a much better chance of survival and any long-term consequences, or the likelihood or serious illness, can be minimised.
That's why septicemia negligence can be incredibly distressing. If the condition was misdiagnosed and not picked up at the earliest opportunity, it's understandable to feel angry and upset. Your life is likely to be a lot different now. You may be in pain or suffering from post-sepsis syndrome. Recovery can be slow. And it may be impossible for you to work and earn a living.
You've certainly been through a tough time and the thought of starting a legal case can be daunting. However, that's why we're here. Our sepsis claims solicitors can oversee the entire claims process on your behalf. From advising on your eligibility to negotiating a fair settlement, we'll take care of everything – leaving you to focus on getting back to normal. Or, at least, as normal as possible.
Compensation may be the last thing on your mind. But it can make a huge difference, allowing you to access the expert care and rehabilitation that you require, or supporting you financially following the sudden death of your loved one. And as specialists in this area, we can look after the legal side of things for you, simplifying the claims process and maximising your chances of success.

Help for all cases of sepsis negligence
Severe sepsis complications can arise due to a range of medical mistakes, including:
misdiagnosis and subsequent incorrect treatment
delayed diagnosis (e.g. due to waiting times at the hospital)
test mistakes, whereby the wrong tests were carried out
medication mistakes, whereby the wrong medication is administered
The long-term effects can also vary in severity, from post-sepsis fatigue and muscle pains to organ dysfunction and fatality. But whatever the circumstances – if the condition was made worse by the negligence of the medical staff, you should be entitled to sepsis compensation. And we can help.
Aside from having an in-house team of specialist sepsis claims solicitors, we also have a network of consultant insurers, barristers, and medics at our disposal – who are all highly trained and experienced in this area. Providing the illness occurred in the last three years, we should be able to assist with your claim and will do everything we can to achieve the best possible outcome.
Am I eligible to make a sepsis claim?
Sepsis negligence is a very real problem in the UK.
According to the UK Sepsis Trust, it affects around 245,000 people each year, with at least 48,000 people losing their lives to sepsis-related illness. That's more than breast, bowel and prostate cancer combined. And sadly, approximately 14,000 of those deaths are likely to be preventable.
For those who do survive, many are left with life-changing consequences, such as chronic pain, organ dysfunction and amputations. And again, those consequences are often very avoidable.
The issue with sepsis is time. Patients have a dramatically better prognosis, if the condition is diagnosed correctly and treated within an hour. Which is why, hospitals have measures in place to allow early detection. If sepsis is suspected, their 'sepsis care pathway' should then be commenced immediately – including the administration of antibiotics and identifying and removing the source of infection.
Unfortunately, though, mistakes can and do happen. And despite these measures, the early opportunity to diagnose and treat sepsis is often missed.
Some of the most common medical errors that lead to sepsis negligence are listed above. But whatever the circumstances – if you have suffered due to someone else's mistake, and your case of sepsis occurred within the last 3 years, by law you should be entitled to make a sepsis negligence claim.
Sepsis can sometimes occur due to an infection in penetrative wounds. Therefore, if you've been in an accident that wasn't your fault – and contracted sepsis as a result – you should also have sufficient grounds to make sepsis claims. This can include penetrative injuries sustained in any accident situation, such as a road traffic accident, workplace accident or a bad slip, trip or fall.
It's also important to note, as a family member, you may be able to claim for sepsis compensation on behalf of a relative. This can be a relative who either passed away or suffered irreparable physical harm (e.g. brain damage). And as a result, is unable to seek financial justice for themselves.
In all cases, it doesn't matter whether the negligence happened in an NHS hospital or private facility. Or whether it was the hospital as a whole or one individual medical professional at fault. If the care you received was negligent, and the consequences avoidable, you should be an eligible applicant.
How much does it cost to make a sepsis negligence claim?
The answer to this is simple – absolutely nothing.
Here at Injury Lawyers Direct, we oversee all medical negligence claims on a 'no win no fee' basis. Which means, we won't charge you upfront for our advice or help.
To fund sepsis claims, we have something called legal protection insurance. This means that, if your claim is unsuccessful, all legal costs and fees have already been covered by the insurance policy. You won't be expected to pay a single penny for the work completed, and no unexpected bills will pop up at some point in the future. The slate is just wiped clean.
If your sepsis compensation claim is successful, the losing side will then cover your legal costs – and the price of the insurance policy and our 'success fee' will simply be deducted from the amount received, before it reaches your bank account. Our success fee is currently capped at 25% of the compensation awarded.
Ultimately, our goal is to give you the confidence to seek financial justice, without the worry of a financial risk. We appreciate that you're going through a tough time. The symptoms of sepsis can affect you both physically and emotionally. And it's not just the infection itself that can turn your life upside down – post-sepsis syndrome may now be limiting your ability to work and do all the things you used to do.
As a result, you're likely to have been left out of pocket. And we think it's only fair that you should be able to rectify that, without having to face a hefty legal bill.
That's why we offer an initial consultation with our specialist sepsis solicitors completely free of charge. We're 100% transparent about our fees from the outset. And unless you win the case, there will be zero costs or charges.
Plus, if you're facing financial hardship due to your experience of sepsis negligence and are struggling to cope throughout the legal process, we may be able to arrange 'interim compensation payments' – to help lessen the burden in the meantime.
Further details on our no win no fee policy can be found in our blog. So if you'd like a little more reassurance, it's worth taking a look.
Please don't be put off making a sepsis negligence or sepsis misdiagnosis claim because of the prospect of expensive fees. The truth is you have nothing to lose.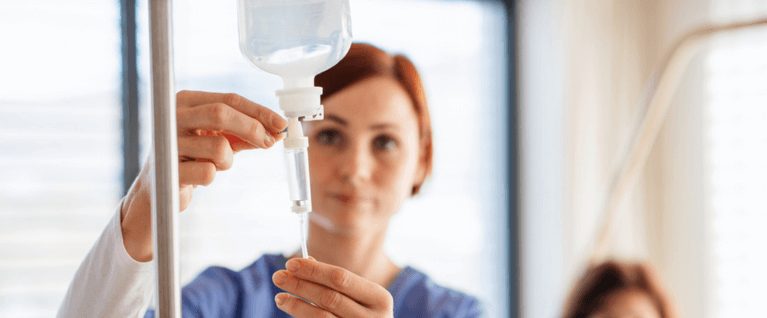 Interested in making a sepsis compensation claim?
The first step is to get in touch with our team. You can call us at any time on 0800 110 5888. Or if you would like to arrange a free no-obligation consultation, simply fill out our online contact form and we'll get back to you.
Once we know a bit more about your sepsis negligence case, and the greater impact it's had on you and your family, we can advise on your eligibility to make a claim and the likelihood of that claim being successful. There's no pressure. Just because you've had a consultation, doesn't mean you have to go ahead. But if you do wish to proceed, we can oversee legal proceedings on your behalf.
We don't believe that, as a victim of medical negligence, you should burden the financial risk of seeking justice. Which is why, we manage all sepsis claims on a 'no win no fee' basis. And with an extensive record of success, you can rely on us to secure your rightful level of compensation.
As sepsis develops rapidly, most people come to us unsure whether an act of negligence occurred or not. They simply have a gut instinct that something wasn't quite right about their care.
Of course, there is a difference between sepsis negligence and a bad medical outcome.
Even if you received the highest standard of care, in some circumstances, things can (and do) still go wrong for many different reasons – and your prognosis may not be as good as you'd like.
The care is only classed as negligent if it fell below a reasonable standard or a professional failed in their 'duty of care' – therefore leading to a sepsis-related injury (or death) that was avoidable. For example, if the doctor failed to diagnose sepsis when all of your symptoms pointed towards the condition. Or your treatment was delayed due to staff shortages.
Here at Injury Lawyers Direct, we have a team of specialists in medical negligence  – with knowledge and experience in sepsis claims. And following a quick chat, we can advise on whether an act of sepsis negligence actually occurred and whether you're eligible to claim compensation.
We don't charge any fees for this advice, and we won't put you under any pressure to proceed with legal action. That's your choice. Our experts can simply provide you with the information you need, to make a fully informed decision. To speak to a member of the team, call 0800 110 5888.
While the NHS does have limited funding, all sepsis negligence claims are dealt with by NHS Resolution. This is a government-backed insurance body, which each NHS Trust pays into annually. As such, there is always money (separate from NHS funding) earmarked to settle claims.
Your sepsis claim will also be separate from inquiries and disciplinary actions taken internally. It won't affect any ongoing medical treatment that you're receiving or your relationship with any medical professionals involved in your care. And you don't need to wait until you're discharged.
This means that there's no reason to avoid or feel guilty about bringing your claim.
In fact, it's a positive step. After all, a mistake has been made. Our medical negligence solicitors will bring this mistake to the attention of the setting and encourage them to review its procedures. Hopefully helping to prevent the same mistake from happening again in the future.
Before we've had a chance to thoroughly investigate your case, it's difficult to estimate how much your unique sepsis claim may be worth. Compensation is broken down into two components:
General damages
This is to compensate for any pain, suffering or loss of amenity caused by the negligence.
Sepsis infections can cause collateral damage to many different vital organs. In fact, 40% of survivors suffer permanent, life-changing after-effects. And as the consequences tend to be serious and long-lasting, compensation for general damages can be significant.
Special damages
This is to compensate for any financial losses that you may have sustained, as a direct result of your sepsis-related injuries – such as lost earnings or the cost of private treatments and prosthetics.
The final amount that you receive will depend on several factors, including:
the circumstances of your specific case
the severity of the injuries
the long-term impact of those injuries
the time it takes for you to recover (if possible)
loss of income
additional financial expenses incurred as a result of the negligence
But rest assured – at Injury Lawyers Direct, our negligence solicitors have the knowledge and expertise required, to ensure you get the maximum level of sepsis compensation deserved. And we'll do everything we can to get you back to the financial position you were in beforehand.