If a loved one or family member lives in a care home, you should be confident they're being looked after properly – with the kindness and respect they deserve. And in most cases, this will be true.
But unfortunately, there are times when such homes fall short of the mark. Perhaps due to bad practices? Inadequate policies? Poorly trained staff? Whatever the reason, it isn't acceptable. And if someone you know has suffered due to hospice or care home neglect, it's important to act.
Here at Injury Lawyers Direct, we can assist in putting together a nursing home negligence claim – guiding you step-by-step through the process and maximising your chances of success. To find out more, please feel free to call us on 0800 110 5888.
A simple yet beneficial claims process
Care home neglect can have a serious impact on the health of an older person – both physically and emotionally. The consequences can often be devastating, with victims suffering serious injuries and health complications, which may have a profound and long-lasting effect on their lives.
At this distressing time, we appreciate that your priority is your loved one, and making a nursing home neglect claim may seem like an unnecessary distraction. But it's important to seek justice.
Aside from helping to pay for any required treatments, claiming for care home negligence compensation will highlight concerning health and safety issues – helping to improve standards in nursing homes and hospices and, hopefully, preventing the same thing from happening again. And, with the help of our solicitors, it doesn't have to be a time-consuming or stressful process.
You can rely on us to act on your behalf. We'll take care of everything, working hard in the background to ensure your loved one is recompensed fairly for the mistreatment they've endured – whilst also supporting their rehabilitation. And we'll complete all work on a completely 'no win no fee' basis.
'No win no fee' care home negligence claims
Care home residents are often very vulnerable and reliant on those around them. They may need assistance with all aspects of day-to-day life. And that's why care home neglect and residential abuse can take many different forms – including everything from physical and psychological to discriminatory or even financial.
Some of the most common examples include:
Elderly residents and sick patients in care homes and hospices are often at an increased risk of falling. As such, they should be given appropriate mobility aids and equipment – plus adequate supervision – to ensure they can move around safely.
Extra protection should also be in place to help prevent patients from falling. For example, staff should regularly check for hazards (e.g. wet, slippery floors) and offer assistance where necessary (e.g. supporting a patient as they get out of bed).
If they haven't met these simple needs – and the fall was either a result of negligence or avoidable with proper care – you could be entitled to make a compensation claim and should contact our specialists as soon as possible.
Carers should be fully trained on how to lift residents safely and correctly.
If they were careless or failed to follow correct procedures, and you've consequently suffered an injury, you may be able to claim for nursing home negligence.
Whether it's due to their current illness, reduced mental capacity or age-related forgetfulness, many care home residents are unsure of their correct medication and dosage – and so rely on the nursing home staff to keep track of this for them.
If mistakes are made regarding medicine, this can have serious consequences. At the very least, it's likely to have made you ill (or more ill) rather than helping you to recover. And it's important you contact our care home claim solicitors for assistance.
Common errors include giving the wrong medication, failing to keep accurate up-to-date medical records and misdiagnosis which leads to the wrong prescription.
Unfortunately, pressure sores – also known as pressure ulcers – are common in care homes. They can develop under various circumstances, but are usually due to prolonged pressure when a patient spends most of their time lying in bed.
Not only can they be very painful, they can take a long time to heal and sometimes lead to an infection or even restrict a person's ability to move.
Aware of these risks, care home staff should ensure – as a sedentary patient – you were given a suitable bed, moved frequently and checked regularly for signs of any pressure sores. If this isn't the case, you may be able to claim compensation.
Hitting, pushing, slapping, restraint.
If you or a loved one have experienced any kind of physical abuse or deliberate neglect in a care home, this should be investigated immediately. It's important to get justice for your suffering and make a claim for care home neglect compensation.
From bullying, gaslighting and emotional mistreatment to intimidation, threats and isolation from family members, psychological abuse can take many forms, and is an invisible type of medical negligence that can have very serious consequences.
If those who cared for you (or even just someone who worked in the care setting) threatened to hurt you or emotionally abused you in any way, our team of care home claims solicitors are on hand to offer support and begin the legal process.
Other common examples of nursing home negligence include sexual abuse (e.g. indecent exposure, innuendo, inappropriate looking and touching), malnutrition, poor hygiene, sub-standard living conditions, poor access to routine healthcare, etc.
This list covers most people's experience of care home neglect. But please don't worry if your personal experience isn't mentioned above or the nature of the neglect encountered doesn't fit into one of these categories.
Care homes have a duty to ensure residents are safe, comfortable and cared for properly. If they haven't upheld that duty – and either you or someone you love has been harmed as a result – you should be eligible to make a care home negligence claim. And it's likely we'll be able to help.
Not only do we have an in-house team of specialist care home negligence solicitors, we have access to a network of barristers, insurers and medical experts. And whatever your circumstances, we can apply our knowledge – and will do everything we can to achieve a satisfactory outcome for your family.
Am I entitled to make care home negligence claims?
By law, all staff working in a care home have a 'duty of care' to their residents, to ensure they're safe, comfortable and unharmed. If they failed in this duty – and either you or a loved one has suffered an injury or illness as a result – you may be entitled to claim for nursing home neglect.
Perhaps you received a substandard level of care that made a health condition worse? Maybe a relative fell due to inadequate supervision? Or a loved one has experienced serious day-to-day abuse?
Whatever the circumstances, it's important to come and speak to us when you're ready. We can provide clear and impartial advice on the options available to you. And following an initial consultation, we should be able to advise on both your eligibility and chances of success.
In most scenarios, you can bring a claim up to 3 years from the date of the incident. Our clinical negligence solicitors have a specific admin procedure they must follow. So if you're nearing the deadline, we recommend getting in touch as soon as possible – whilst we can still help to seek the justice you deserve.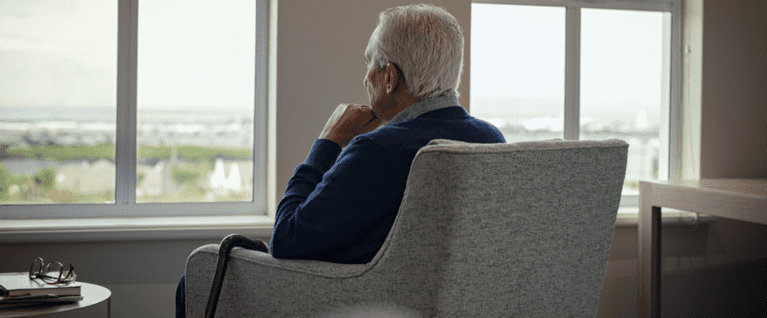 Seek justice for nursing home neglect today
To open a care home negligence case, the first step is to get in touch. You can either give us a call on 0800 110 5888 or fill out our online contact form to request a free consultation with our solicitors.
This consultation is provided free of charge and it's simply a chance for us to have a chat and gather some information about your experience of nursing home neglect. Based on this information, we can then advise on both your eligibility to make a claim and the likelihood of it being successful.
There's no obligation to go ahead. Even if we believe you have a strong case, we'll never pressure you into taking legal action. That's entirely your decision. But if you do wish to move forward with proceedings, we'll get to work straight away – and you can leave all the legal aspects to us.